Why do so many bloggers post their dinner? Maybe to have something to blog about, I don't know.
Here's our dinner we had tonight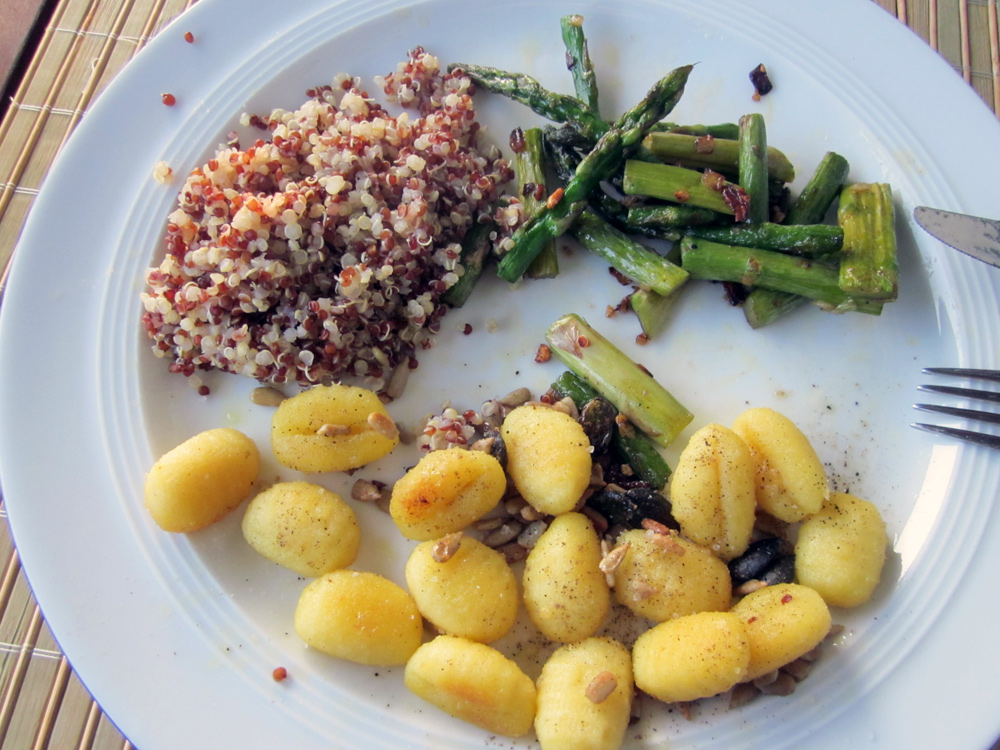 Quinoa with Gnocchi (made in butter with sunflower and pumpkin seeds) and green asaparagus made in olive oil with garlic and onions. And herbs and spices. It was very yummy and the lover was proud he ate a dinner without meat.
Last week was a very hot one. Around 35° Celsius Monday to Thursday. At the gym I only made my strength circuit and on Friday I made some barbell training. Cardio I made by riding my bike to work every day (35km) or going jogging, although it was soo hot I didn't even go jogging. It's cooler now, it's raining every now and again and it's 20° Celsius colder than last week. I'll go to the gym tomorrow morning again for a few hours. Can't wait 🙂