Today I completed my first Crossfit session. It was good, it was hard, it was fun!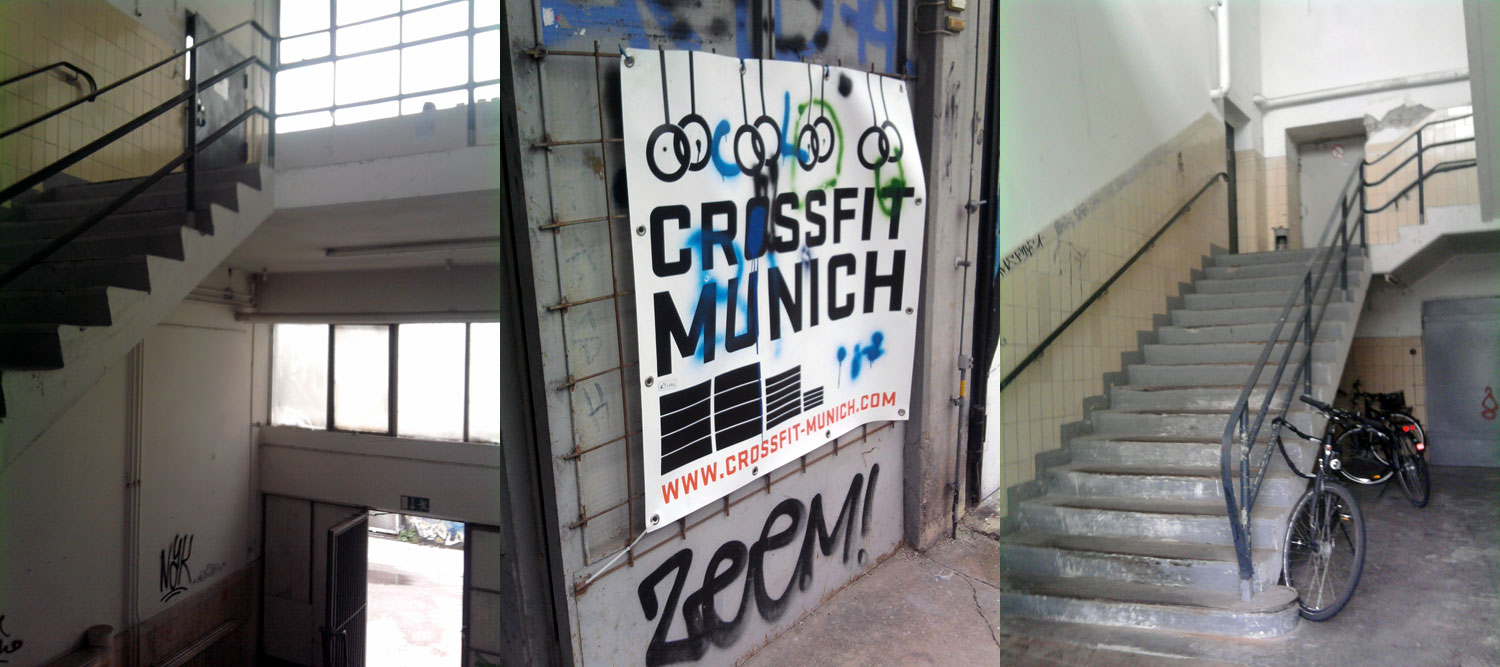 I was so nervous so I forgot to take photos of the inside – I took the ones above when I left the building, thought I'd catch the flair of it 🙂
We started out with some theory and did some warm ups after. Then we split into three groups, my group (three men and me) were responsible for the burpees build-up, the other two for the squat kettlebells, group three for the kettlebell swing.
We got trained on how to perform those excercises and then we made three rounds, each excercise one minute and after the three minutes of:
1 Min. Burpees with Box Jumps
1 Min. Squats and
1 Min. Kettlebell Swings
we made a 1 Min. break.
In the end I was so happy to be in the "Burpee-Starter" group because those were the hardest. The jump on the box – oh my! My heart rate reached the 90% border. It was good and fun though and I might get a time card for 10 times.