A bit late as she is almost 5 months now. But for the record 🙂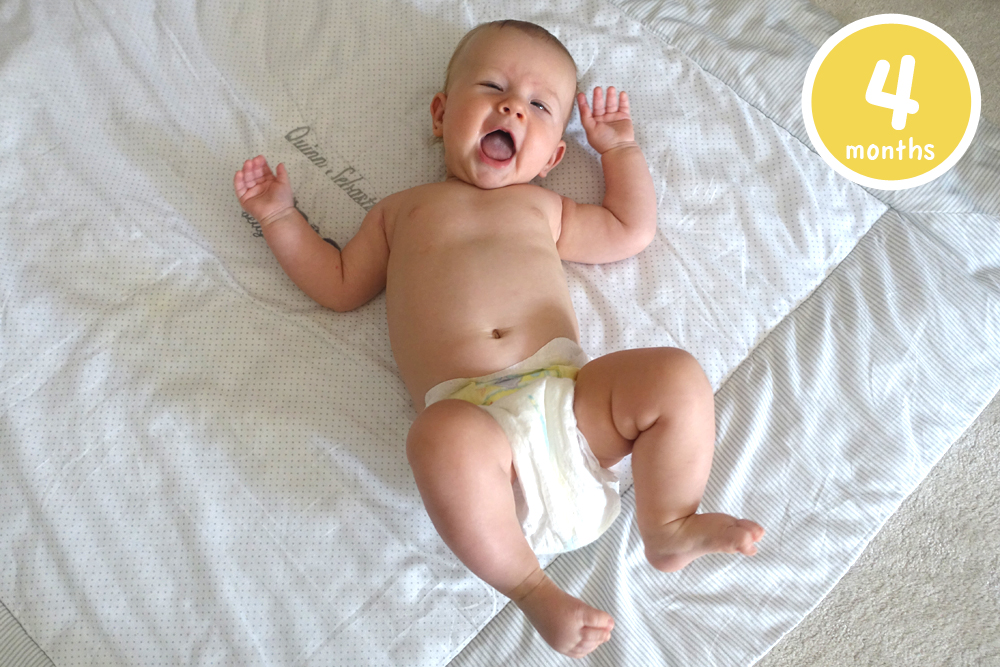 How much do I weigh: 51,6 kg – 52 kg
My belly circumference: 84 cm
How much does Lucy weigh: about 7 kg
How tall is Lucy:
Diaper size: 2
Sleep: I put her to bed between 18:00 and 19:00. She usually naps twice a day. The nights, well, she was very hungry the last weeks but I've adjusted to it. I really don't know how often I breastfeed a night, maybe every two hours? No idea. She usually is wide awake around 5:30 and she and I'll go into Quinn's bed so that Quinn and daddy can sleep.
My Symptoms: I got my period (oh joy) after four months and the tampon hurts a bit.
Maternity clothes: Still my shorts.
Miss anything: I eat a load of sweets every day and it's warm sunny weather, I can't think of anything I miss. Oh yeah, a flat belly?
Best happenings that last month:
Lucy had her first eye doctor appointment
She doesn't cry so much anymore. Actually she cries quite seldom
She grabs her feet
She talks a lot
She laughs out loud
Sports: Every other day (seeing the boyfriends has vacation now) or at least 2-3 times a week.