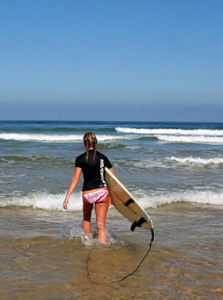 Some of you might know me from lilalicious.com or cuddle-bug.net or jebelle.net. I've owned all those domains over the past few years.
I'm a 30+ female residing in the middle of Europe. I moved into an apartment with my lovely boyfriend (June 1st 2012), I call him "Schatzi". This blog isn't about him and the things he says, don't worry. But this name just came up randomly as a domain name. As of April 1st 2015 we are parents to a little baby boy and I am enjoying being a mom lots. You can find my weekly baby bumps on this site as well. On April 22nd 2018 our little girl entered the world and I'm busy with two toddlers running & screaming & jumping around.
Loves: going to the gym, Christmas lights, ice cream (Ben & Jerry's nom), decorating and moving furniture around in the apartment, coffee, sweets (way too much), surfing, the beach, flip flops, Hello Kitty, the color pink, Minions, candle light, reading.
No Love for: thunderstorms that ruin the plants on the balcony, spiders, insects, people who can't admit they're wrong, getting up when I'm still tired, gorgonzola, traffic, commercial on tv.
I watch: Homeland, The Walking Dead and Game of Thrones and am a big fan of the show F.R.I.E.N.D.S, How I met your mother and the Big Bang Theory.
I also enjoy taking photos every now and again, you'll find me on Flickr.
The domain was bought on September 8th, 2012 and is registered with namecheap.com and hosting is bought from a small orange. The layout was redesigned in January 2016.
Read on: