It's a dinner which goes fast and men (at least mine) love it (it's got bacon) 🙂
Got the idea from my mom, she made it a couple of weeks ago and it was soo good so I started making it as well (with the help of my boyfriend of course).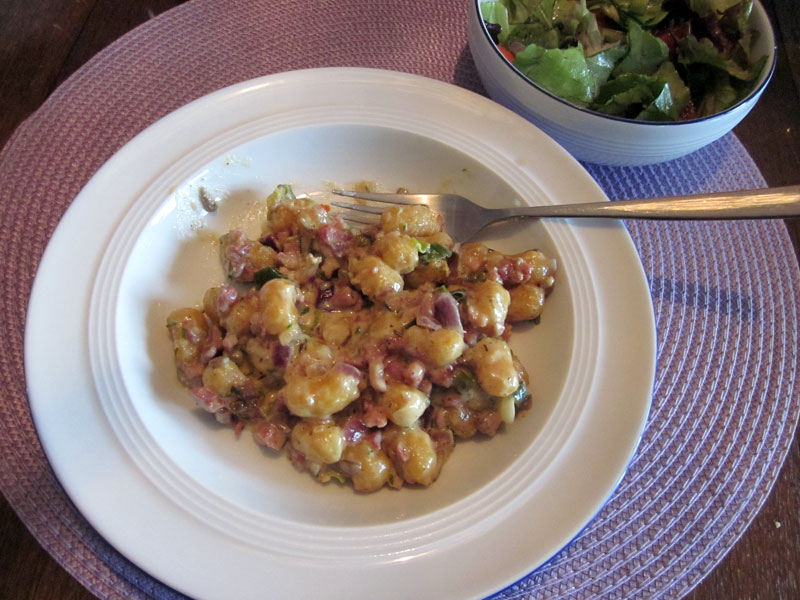 You need:
Gnocchi (500g for two people)
Butter (you can use oil, but seing it's a quite fatty meal already (cream, butter, bacon) I use butter for the taste
Onions
Bacon
Cream
grinded Parmesan Cheese
To spice it up: Herbs, sunflower seeds, black & white pepper, Curcuma, salt
In a pan, put a chunk of butter with the onions and let them get glassy. Then add the bacon and sunflower seeds if you want. Add the cream and grinded parmesan and let it simmer. Add spices.
I then made the Gnocchi in a separate pan and added the cream sauce and mixed it all together. Tastes good with a big mixed salad on the side.