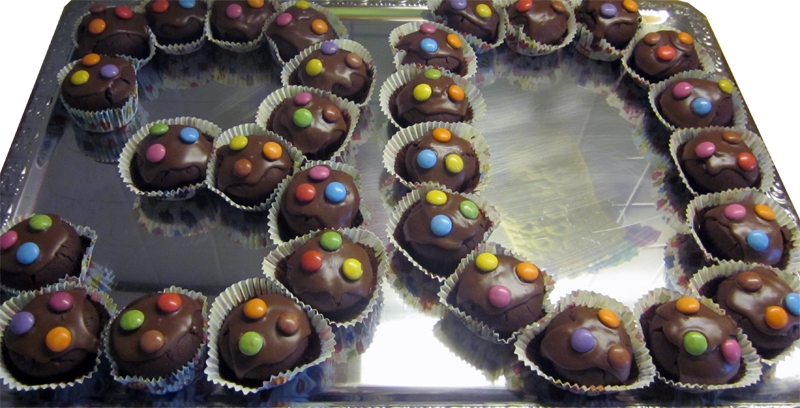 You need:
2 eggs
1 cup coca
1 cup butter
3 cups flour
1 cup sour milk (to sour put 1 teaspoon of vinegar – let is get sour overnight
2 teaspoons vanilla
2 teaspoons soda (Hirschhornsalz)
1,5 cups sugar
1 cup hot water
For the frosting:
Powdered sugar (Puderzucker)
Soft butter
Milk (teaspoon-wise, shouldn't be too liquidy)
Cocoa
For decoration
Smarties
Put these ingredients into a bowl in the order they are given.
Do not mix until last item has been added. Then beat well.
Put butter in muffin tins.
Bake at 190 degrees for 20 minutes. Makes 24 cups.