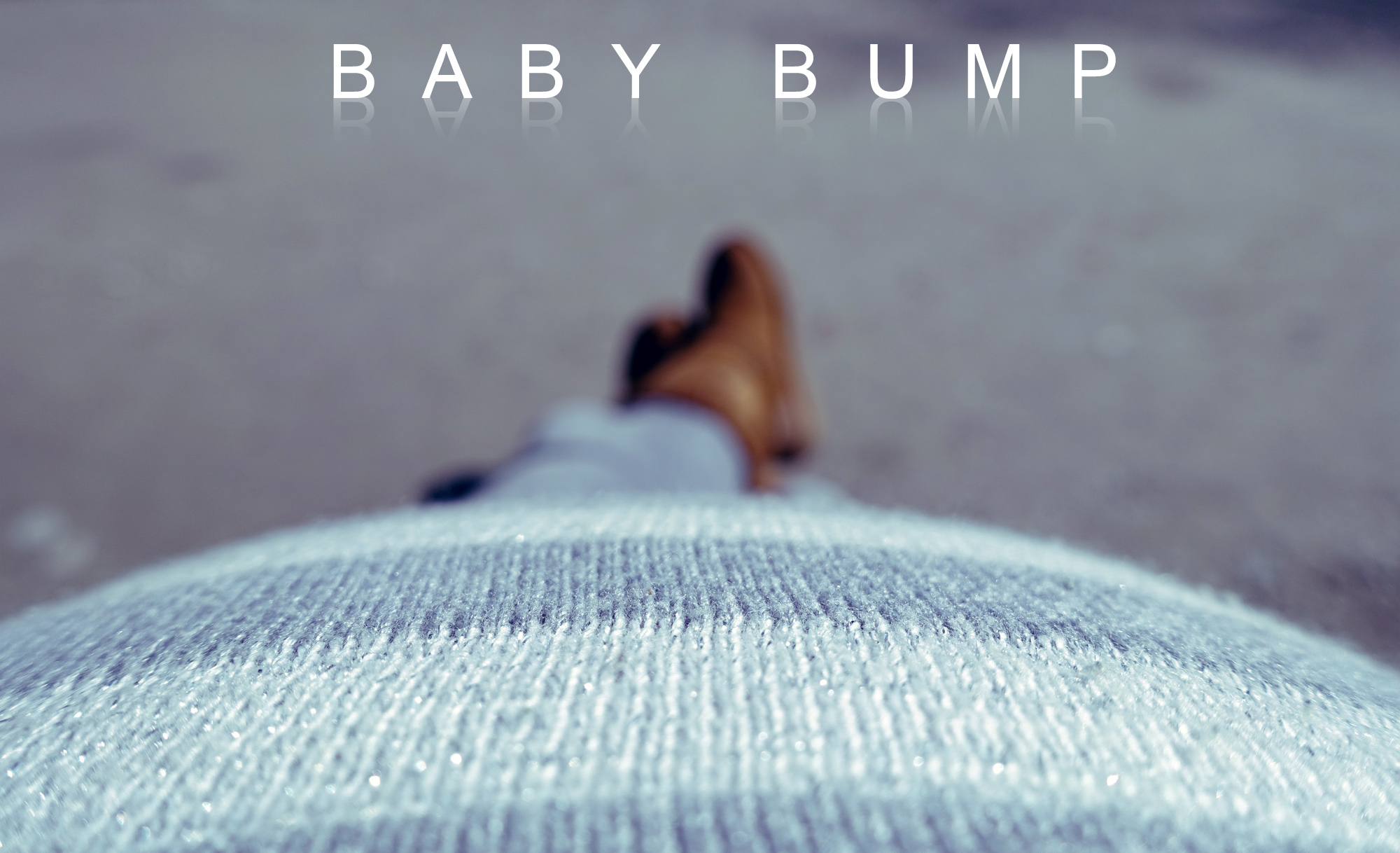 I didn't think my blog would turn into a mommy-blog so fast but, with being pregnant, the only things I can really think about are things concerning pregnancy and babies. Everything else seems to be so secondary now.
Baby's Name
Well, a few days before our little boy should arrive we have still not agreed on a name for him. Well, we kinda have, but not really. My boyfriend knows I want my kids to have American names and not a typical German name. He's still trying to get used to my favorite first name for our boy but still didn't say "yes, that will be his name". Our boy will have a second name too and I told my boyfriend he's the one who's allowed to chose that 🙂 It's been the same name for months but now, all of a sudden though, he's thinking of a different one… argh. I told him that, when I'm two weeks before my due date, I want to write our baby-boys name on my birth plan so that it will be spelled correctly, which I did. I wrote down our Baby-Boys full name, asked my boyfriend if he's ok with it and he said YES, so… let's see if that's really his name.
Pregnancy Brain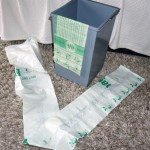 Luckily, I didn't really do a lot of silly things in my pregnancy, yet. I went to the hardware store a few weeks ago and saw this great deal on compost trash bags so I grabbed them. Why would I buy trash bags at a hardware store in the first place, but whatever.

A few evenings ago I hear my boyfriend in the kitchen saying "WTF…" and I asked what's going on? He just said he's dealing with a never-ending trash bag and seeing I didn't know what he meant he showed me what I bought.
Instead of 25 liter I bought 240 liter – 10 times the size we need. They really are never-ending! Anybody need 240 liter compost trash-bags?
For the first time in, I think forever, I'm wearing skirts and leggings in winter. I love skirts in the summer but as soon as the weather gets colder I will not wear them. I'm a jeans girl, a flares jeans girl.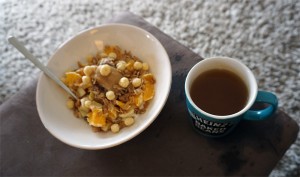 And leggings? You'll never see me in leggings when I'm not pregnant. Now, being high pregnant, of course they're probably the most comfortable thing to wear but I'm not a fan of my legs in leggings. Not at all. So I put on the skirt to make those leggings look a bit cuter.
I tend to spill my drinks on our couch. The photo shows my typical daily breakfast (orange, half banana, half apple, yogurt, spelt flakes, cereal, applesauce) with my red raspberry leaf tea which I spilled. Oh well.
Maternity Leave
My maternity leave has been great. I didn't miss getting up and going to work once. I normally try to do something each day, also if it's something little like cleaning the oven. I honestly thought I'd miss my routine days at work, that I'll be bored so much every day but nope 😀 I did so much the last few weeks that now, one week before my due date I have to slow down a bit (well, I want to slow down a bit).
Fear
I'm a lucky girl. I'm lucky because my nine months of pregnancy have been great, all the examinations of our baby have been great and I don't have any reasons to worry or be scared. I'm lucky to have an attitude of "what will be will be" and so, a few days before my due date, I'm not scared about giving birth.
I'm not fixated on my "ideal birth plan" because, how could I be? I have no experience at all so I'm just going to let things roll how they're going to roll.
Sure, no PDA would be nice, but if I can't handle the pain anymore, why not?
Sure, a natural birth would be nice, but if the baby's in danger I'm happy for our revolutionary medicine and c-sections.
Sure, it would be nice if no body parts of mine get injured, but if something rips – it'll heal. I'm really happy I don't freak out right now and that my attitude has helped me to keep calm during my pregnancy.