21st week
How far along: 20 weeks 6 days
How much do I weigh: 51,9 kg (+3,1 kg)
Belly size: Getting bigger day by day! My colleagues are like "whoa, where did that come from?" almost daily 😀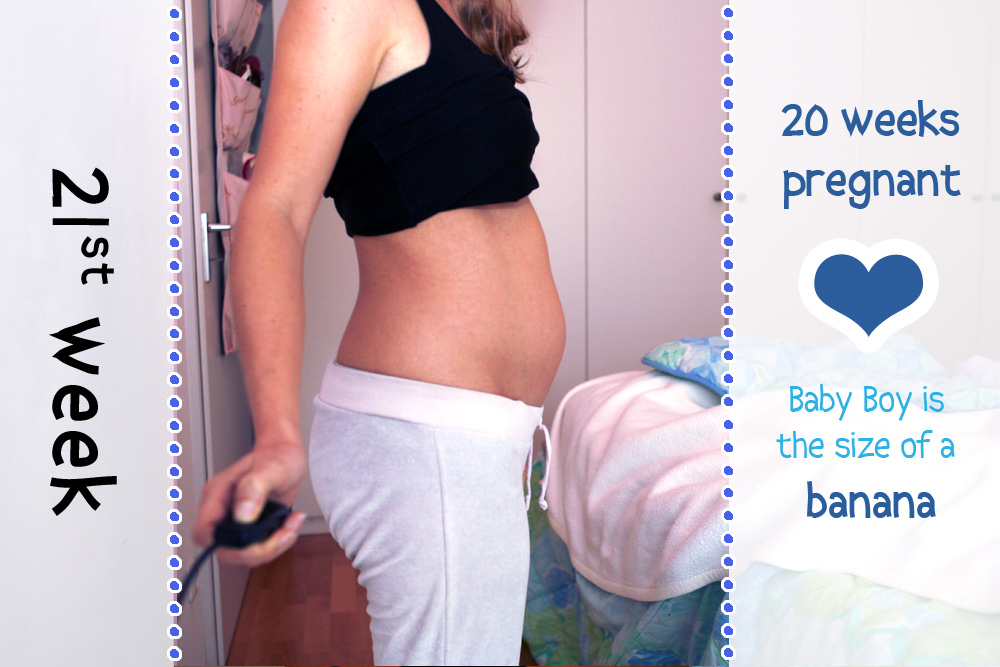 Belly button in or out: In
Sleep: Pretty good
Food (non) cravings: Nothing unusual, I like to eat.
Symptoms: None
Maternity clothes: Pants only
Stretch marks: I hope not
Miss anything: Nope
Looking forward to: Finally deciding on which stroller to buy.
Best happenings this week: We saw our Baby-Boy again on Thursday at 20 weeks 5 days to have another big scan. Everything is very good with him, he was quite active again. On Thursday he weighed 372g, he's finally getting fatter.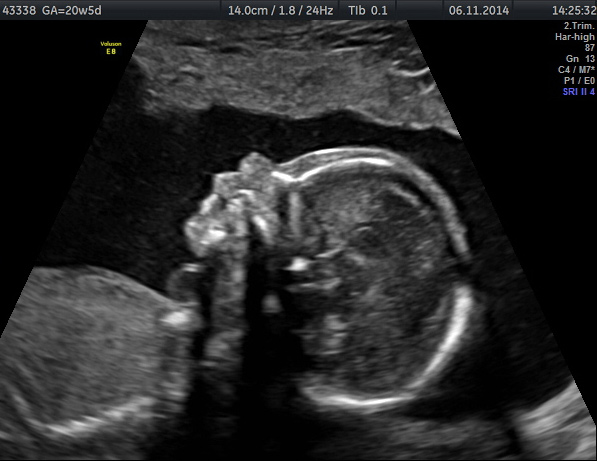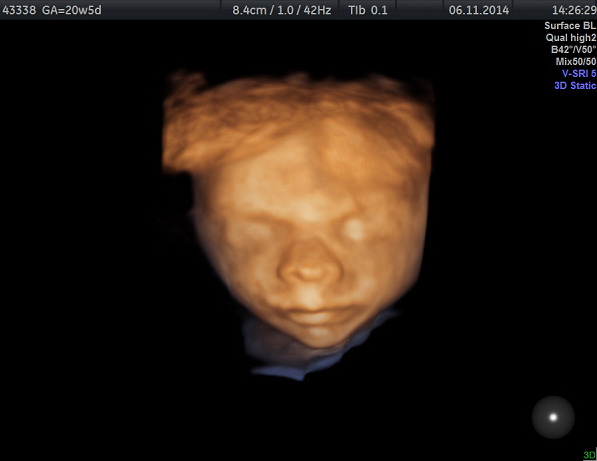 Movement: Almost daily I'd say, no specific time
Gender: Third time approved – we are getting a baby boy
Happy or moody most of the time: Happy and undecided, regarding the stroller.
Sports: Started again, finally, lifting weights for strength endurance.