The biggest Pizza in the City.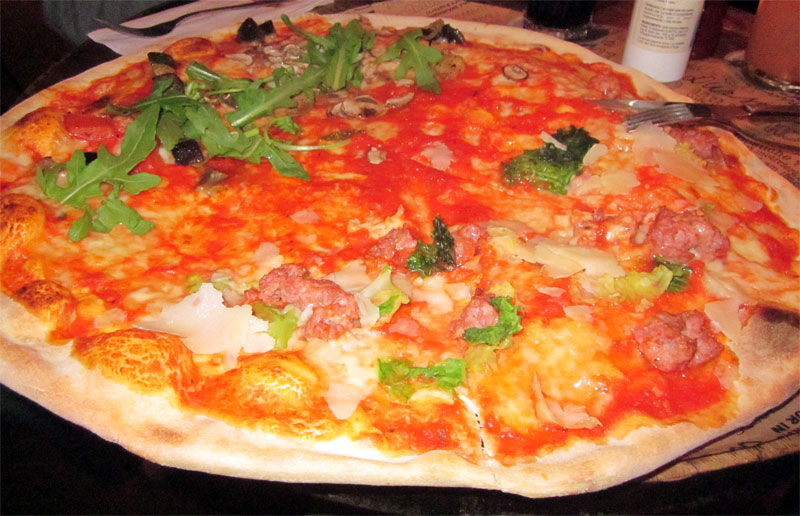 Half Italian Sausage, half veggies.
I invited my boyfriend for a birthday dinner, we watched "Despicable Me 2" before that (cute movie, the first is cuter and funnier but pt.2 is good too).
The pizza is so big it hardly fits on the table (and plate) and guess what?! I ate it all!