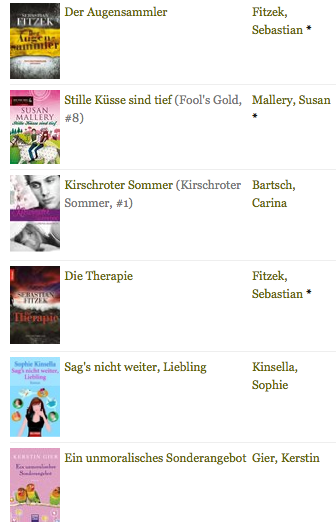 I know, March isn't over yet but I won't finish a book I'll start reading today by tomorrow, so here are the books I read in March 2014.
I must say, I really enjoy the Thrillers by Sebastian Fitzek. His chapters are very short, which I enjoy, yet it tends to go like "the next chapter is short, just one more chapter…"
All the others are chick-lits and I thought "can you keep a secret" by Sophie Kinsella was very amusing. I started another book by her just today 🙂
Yesterday I made my first mountainbike tour this season, a short tour with my dad and it was very nice. I'm a little out of MTB-shape but I hope I'll be ok after I made three or four tours.