18 km bike ride to work
16 km bike ride to the gym
18:00 to 19:00: Move & Style
19:00 to 19:30: Circle Training on eight machines, two rounds
3 km ride home 🙂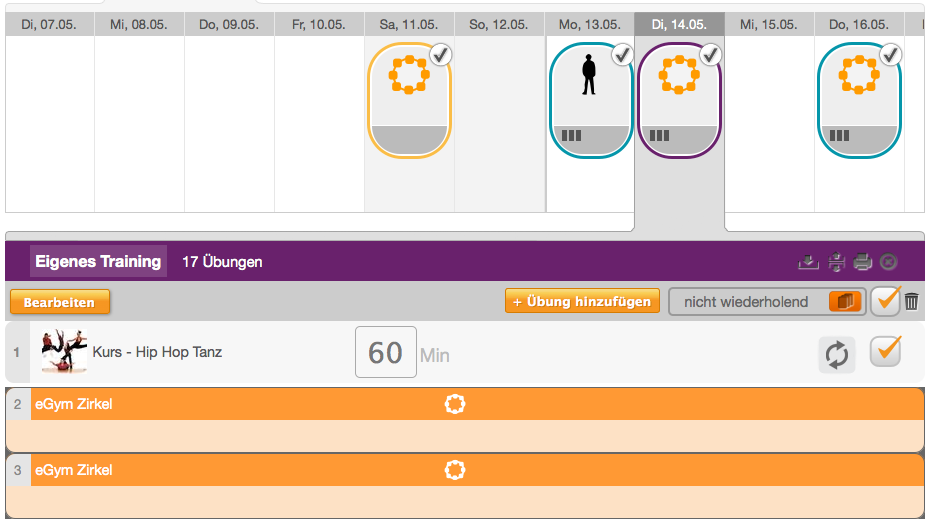 So, Move & Style – not for me, they're doing a choreography which takes about 5 minutes and they do it so fast, it's impossible to get along. For me at least. And boy, how challenging to ride the bike from work one hour to the gym with around 20km/h (12.5mph) average and head wind. And to have ten minutes to change and start the course at 18:00. I was sweating like a pig.